Sacred Stones of Salento Art Residency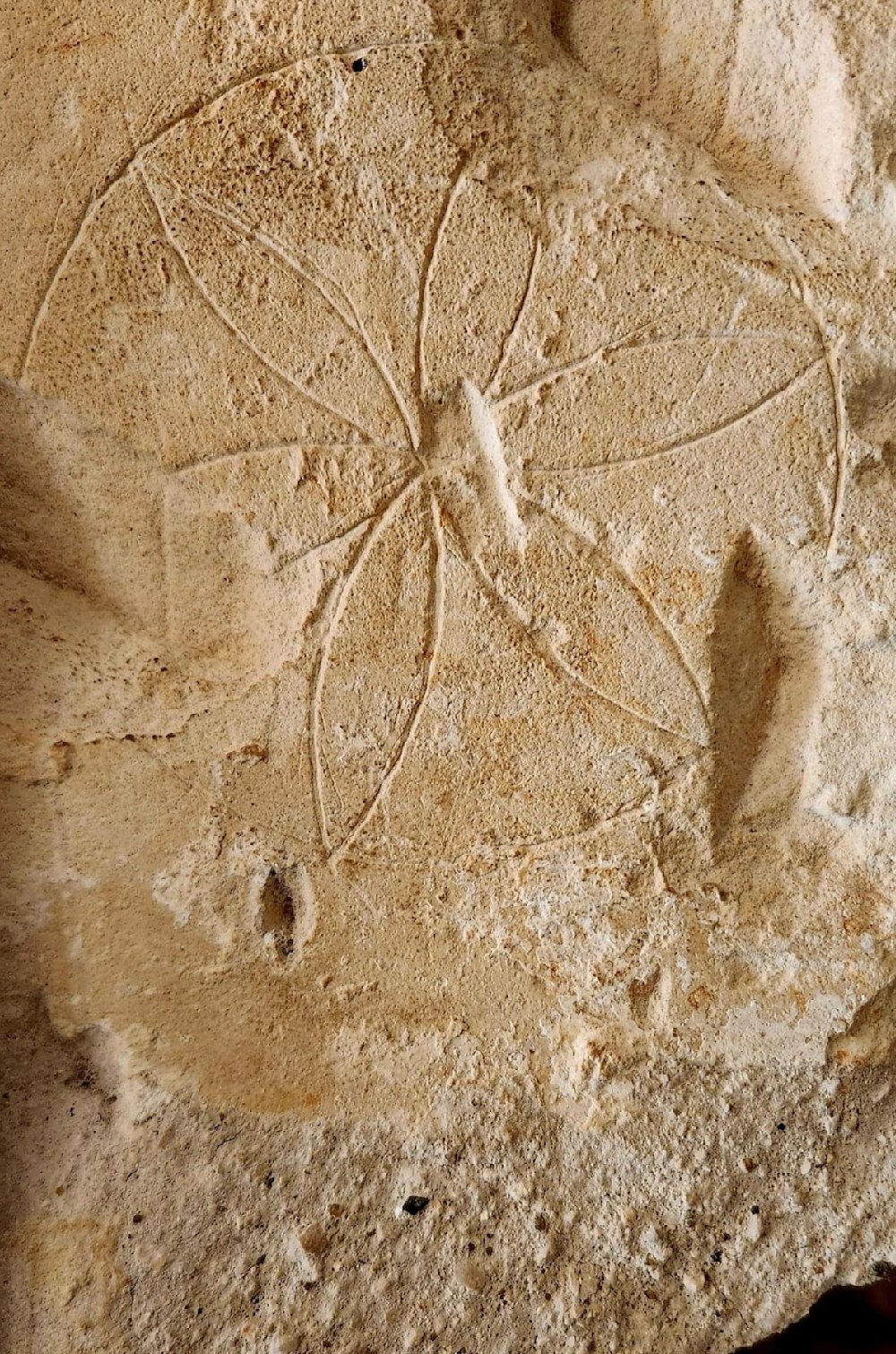 The knights Templar carving in ancient wall. Photo by Mark Lischt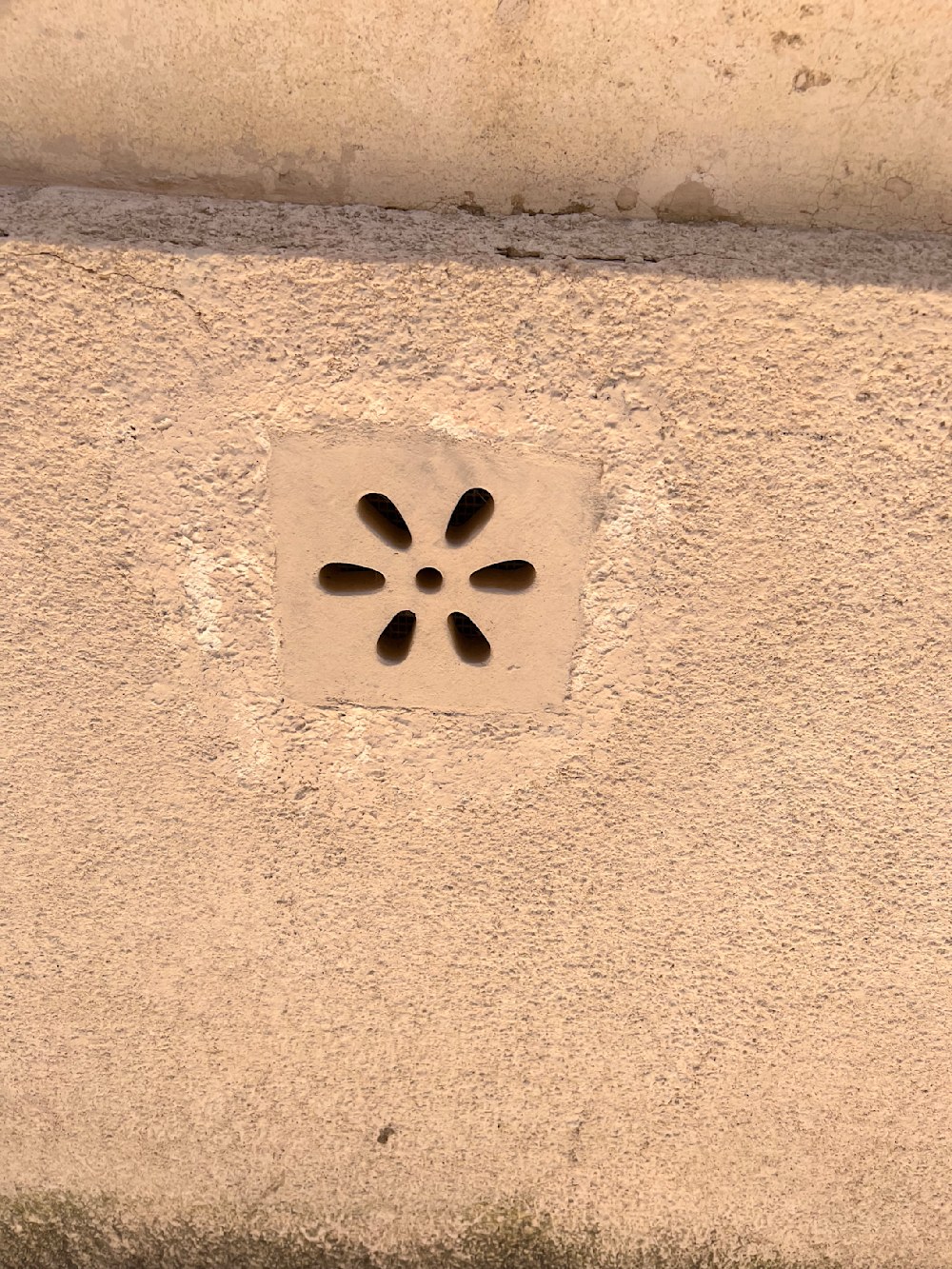 As a vent in the basement of an ancient building.
Recently, I attended an art residency in Italy. My most important tools were wonder and possibility. I stayed in a villa steps away from the Ionian Sea, where ancient myths ebbed and flowed in its turquoise waters.
Dores, the director, led expeditions to historic and prehistoric cultural sites. We visited Neanderthal caves, ancient Roman grottos, and spoke with archeologists, in museums and on an active dig. Through it all, I kept noticing a 6-pointed flower, sometimes in the oddest places. It was carved into walls by the Knights Templar, and used as air vents to basements in medieval buildings.
After such wonder saturated field trips, I was given simple, natural supplies to create an art installation. I chose paper as a possibility. I made life sized curtains, and cut from them many 6-pointed flowers, then I made tabs to hold them up.
On alternating tabs I wrote; A New Vision For the Same Place. I asked Polyxene Kasda, an artist from Greece, to write words of wisdom on the other tabs. In Greek she wrote; You Cannot Cross the Same River Twice.
On our final day, I hung the curtains across two trees on string, in the expansive front yard of the villa, and piled grass shavings to create an alluring walkway from the driveway to the curtains. They waited as an invitation, until our guests arrived in droves, due to press releases in local news sites.
When Dores saw my installation, and read my statement, she told me her ancestry is traced to the Knights Templar, and that the "templar" flower is a much more archaic symbol, as the symbol of Artemis. No WONDER it drew me to it!
Later, several people who walked through my curtains shared their photos and videos with me. Each had an intimate experience that differed from any other. One brought tears of joy to my eyes when he showed me a photo of a tiny tree he saw growing.